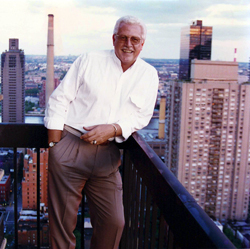 Jim Main
Co-Owner / Broker
Cartagena Cell Phone: 57-313-533-5731
US Phone: 1(929) 227 4081
Cartagena First American Realty
E-mail:moc.ytlaernacirematsrifanegatrac@mij
Jim brings over 30 years of real estate sales and mortgage banking experience in 5 different countries to Cartagena and the First American Realty team. He started his real estate career in 1978 in Fort Collins, Colorado after working as a university administrator at Colorado State University and Villanova University near Philadelphia.
Jim made his first visit to Cartagena in August of 2006, and immediately fell in love with the history, romance and magic of the old walled city as well as the passion and friendliness of its people. Jim found the blend of the old with the newer, modern Cartagena with its high-rises and beaches fronting the Caribbean Sea and Cartagena Bay so mesmerizing that Jim purchased an apartment in a pre-construction project before he flew back to Costa Rica.
Over the following three years, Jim traveled many times to Cartagena and made himself a student of the real estate market in this extraordinary city. Delays in construction pushed back his permanent move to Cartagena by nearly a year, finally taking occupancy of his new apartment in Bocagrande early 2010.
He was pleased to learn early on how safe Colombia, and in particular, Cartagena, had become over the past decade. North Americans, and travelers everywhere are quickly learning this fact, and therefore are coming to Cartagena in greater and greater numbers every year and quickly becoming enamored with this city and the warm sunny weather and beaches, etc., just as he did.
Jim also knows how important it is for English speaking investors and prospective buyers to find someone they can relate to and feel comfortable working with. Someone who will be able to honestly answer their questions, address their concerns, and help them with the whole property search and buying process as well as be there after the purchase is completed to look after their property and investment, whether it's helping with paying bills, property rentals and / or management, or renovation services, etc.
As they say here, when you go to Colombia…."The Only Risk…Is Wanting to Stay!" and Jim can attest to that!!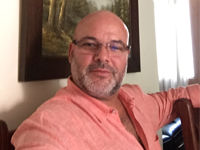 Jerome Durand - Sales Associate
Cartagena Cell Phone: +57 311-405-4092
Email:moc.oohay@lanoitanretniemorej
Jerome was born and raised in Montreal. Leaving Canada at the age of 20, he found himself in 'service' related industries for many years, from managing and owning restaurants and night clubs in the Caribbean and the US (Florida), to running a vacation resort in Marrakech, Morroco. During this time he has accumulated a wealth of knowledge that makes him an asset to CFAR.
Fluent in French, English and Spanish (and dabbling in Portuguese, Italian and Russian) he has a gift for foreign languages and social interaction wherever he finds himself.
His debut in the Real Estate world started in Morocco assisting in the sale of various properties. But, his heart was still in Colombia where he returned in 2015 to continue in the real estate sales profession and we were fortunate enough to lure Jerome to CFAR, where his keen people skills have made him an invaluable part of the sales team already.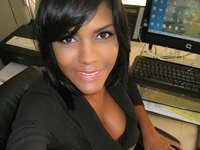 Yerlis Arce - Office Manager
Administrative and Sales Assistant
Cartagena Cell Phone: +57 304-539-5342
E-mail:moc.liamg@ecrasilrey
Yerlis was born and raised in Cartagena. She earned a degree in tourism and languages at ITCMB. Since graduating in 2013, she's worked in different companies gaining valuable experience in customer service, sales and management, including two years as an administrative assistant for an international company. Along the way she has also worked as a sales consultant and provided city tours for cruise ship passengers and knows Cartagena very well.
Yerlis' organizational and administrative skills are exceptional. She enjoys reading and interacting with people from different countries and cultures, which is one of the reasons she enjoys working at CFAR and is such a valuable addition to the team.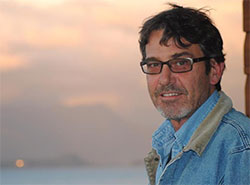 David Pierce CCIM
Latin American Consultant
Santiago, Chile
Chile Cell: 56-9-5775-5699
E-mail:moc.ytlaernacirematsrifanegatrac@ofni
Since graduating from Indiana University in 1986 with a Bachelor of Science in Real Estate Finance and Marketing (Double Major), David has worked exclusively in the real estate and investment sector.
David became a Certified Commercial Investment Member – CCIM – in 1991 after completing a rigorous curriculum ensuring proficiency and expertise in both theory and practice in the commercial real estate and investment industry.
David has developed a particular interest in the Latin American and Caribbean real estate markets, believing that this region of the world presents the most diverse range of real estate investment opportunities. Operating as a South American CCIM, David provides the most comprehensive range of services to buyers and sellers of real estate in Latin America and the Caribbean.
Over the duration of his career, he has acquired skills and expertise in real estate investment, offshore structures, private venture capital brokerage, real estate development and commercial real estate brokerage.
Through the LatinCarib.com Real Estate Network, David is dedicated to providing the best possible service as a commercial and investment real estate consultant and broker.
When he is not advising clients regarding real estate investment or acting in the capacity as a commercial real estate consultant, David enjoys a range of leisure activities including travel, writing, reading, boating, and sports